Your Business Image is so important.
We have developed a range of services to assist you to build your brand, equity and reputation for excellence.
Invest in your business image today! We are the solution!
The right business image can:
Help you achieve your business goals,
Improve your business credibility, branding and positioning,
Improve your communication and persuasiveness,
Increase the confidence and effectiveness of your team,
Earn you improved market standing and success.
Discover how businesses and individuals sabotage their business image, and discover what empowers you and builds brand equity.

Learn how to distinguish yourself with image, attitude, and etiquette to stay in control of any situation, as well as how to exude 'Executive Presence': an essential element of leadership with...
One of our following services:
Our range of intensive, results-focused business-only services are designed to propel your business success forward.
Business Image Consultations
It's all about the impression you want to convey!
Why is business image so important?
The better your image, the better your bottom line. It's that simple. In thirty seconds your potential client has judged your business image and decided whether they like you, whether they trust you and whether they will do business with you. Thirty seconds is a very short time, but you can manage the impression your client makes of your business in that time.
One of the main ways of managing first impressions in business is by wearing appropriate work wear. It takes some thought and planning to determine what is appropriate for your business, and how to encourage your staff to wear it. Having your business image consistent with your business brand, mission, and service standard is essential.
Take our Professional Image Assessment. Click here.
An appropriate dress code is part of every business image. Click here for 'Hints on Developing a Dress Code.' Your business image affects everything: your marketability and standing, and your ability to attract and keep clients. Image can also impact on the price of your products and services.
Attend our Better Image, Better Bottom Line seminar to educate key staff and to experience our presentations and service level. Click here for more seminar information.

With our business image consulting services, you will learn how to:
Align your business image with client expectations,
Determine an appropriate dress code and guidelines,
Build a business identity that complements your image,
Strengthen your professional effectiveness and customer service response,
Accelerate your business success.
Jump the Q's business consulting services can help any business, but it will especially help you if your business is:
Having difficulty gaining business authority and respect,
Unsure of the appropriate business to image to support your goals,
Not easily attracting and building rapport with clients,
Seeking to take that next step forward,
Not achieving your business goals.
For further information or a customised proposal, please click here to contact us.
Jump the Q's business image consulting services give you a fundamental knowledge of image essentials. They will give you the knowledge and skills to move your business forward. You will be able to determine what impacts on your business image and will confidently develop simple strategies to enhance your business success.

Call 1300 655 755 today to arrange a meeting with one of Jump the Q's professional image consultants or request more information on our business image assessment and in-house seminars and presentations.
---
Motivational In-house Presentations
Here's how you can create a business image that is an asset.
Following an era of business casual, major corporations are now recognising that professional business image starts with staff appearance.
Maintaining an appropriate image has become an essential part of business. Understanding the value of image management empowers individuals to become personally responsible for managing their professional image.
Suitable for staff meetings, and new employee inductions, client relation officers, customer relations staff, client services staff, sales staff, and front line staff, these In-house presentations are designed to maximise.
Find out how your professional image rates, take our Professional Image Assessment by clicking here.

Our facilitators are qualified and experienced trainers who can deliver in-house seminars or meeting presentations to minimise the disruption and loss of productivity to your business.
Alternatively, you can enrol your staff into our scheduled professional development courses.
Please click here for futher information on upcoming Jump the Q Presentations that are open to the public.
Our Motivational In-house Presentations include:
Image... Impact ...Influence 1.5 or 2.5 hr format
Your Image @ Work 1.5 or 2.5 hr format
Professional Edge @ Work 4 or 8 hr format
Tailored Seminar Solutions are also available. Topics may include (but are not limited to):
Personal Grooming
Corporate Wardrobe
Business and Social Etiquette
Wining and Dining Etiquette
In addition to our seminar solutions, we also offer presentations tailored to the meeting format. These include:
Image... Impact... Influence Credible and persuasive without saying a word
Power of Image - You are the Message.
Your Image @ Work Command respect and project credibility.
Brand yourself - How to Project a Powerful, Professional Image!
Conducting these presentations will be our General Manager, Rachel Quilty, please click here for a Bio of our General Manager.

Our other courses which may assist your staff professional image development include:
Your Image @ Work Seminar
Professional Image Development Course
Building Your Professional Image
Advanced Professional Image Development Course
Leverage Your Professional Profile & Image
One-on-one Executive Coaching.
Why Jump the Q?
To get ahead, you've got to Jump the Q. We combine human resources, industrial relations and business experience with image consulting so we know what works and what doesn't when it comes to creating and maintaining a credible business image. We identify problems and potential risks and provide realistic and practical solutions.

For more information on any of these services, call one of our consultants today on 1300 655 755, or click here to send us a message.
---
Dress Code & Guideline Development
Brand your business today, and build equity for tomorrow.
Define your business presence with a business image and dress code consultation. A dress code is the foundation on which to build you business presence. Your team's image reflects on the quality and integrity of your business. Build a business image that works, and projects integrity, authority and credibility.
A dress code is the best way to ensure that employees understand what is appropriate and what is not. With our dress code, you'll never be concerned about what employees will show up in next. Your staff will have clarity on appropriate work wear and support your overall business image.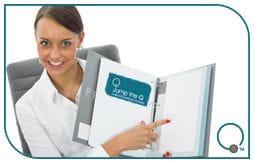 With ten years' experience of dealing with work wear and business attire issues, we know what works. We offer custom dress code policies and packages that result in a straightforward and precise document that will ensure employees understand what is appropriate and what is not.
Alternatively, you can tailor your own solution with other options that include template dress codes and grooming guidelines along with detailed power point presentations and photographic examples.
For more information and hints on developing a Dress Code Click Here.
Our Consultants can also work with you to assess your current Business Image, and assist you in developing key areas that you can mange to develop your personal, professional or business brand.
We also offer Image Management Coaching for men and women to assist them in looking and conducting themselves like a true professional.
Training Resources Available:
The Polished Professional Manual outlines exactly how to achieve a positive professional image. Please click here to download.
Corporate Training Programs
Give your staff the professional edge with our corporate training programs...
Many companies are recognizing that maintaining a strong corporate image is essential.
Essential skills sets include:
Wining and Dining Etiquette
Corporate Image & Wardrobe
Networking and Building Client Relationships
Communication and Presentation Tactics
Personal and Professional Promotion Techniques
Completely tailored courses that incorporate these important skill sets can be delivered in-house by our experienced trainers.
Alternatively you can choose from one of our training programs, customised according to your needs. These workshops/seminars include:
Please note: these workshops/seminars are also held regularly for the General Public. Please see Our Events Page for more information.
For further information or to register for an upcoming public Jump the Q Seminar or workshop, please click here.