Your Brand ... Our Business
About Jump the Q
Our Vision
As the global premier strategic personal brand management institution, position your personal brand as the authority in your industry.
Our Mission
As a dedicated personal brand consulting firm, our emphasis is on providing clients with a professional edge and a credible image. It is our belief that if you look successful you will be. Success increases your quality of life, your sphere of influence and your ability to make a positive difference in your own life and that of others.

Through dynamic, intensive and experiential learning, our courses, seminars and workshops focus on informative, valuable content to build and leverage your personal and professional profile and image through effective techniques and image management.
Our Mission Statement
To assist you to develop a unique personal and professional brand that reflects your potential and your aspirations through education and encouragement.
Our Philosophy
As a dedicated Personal Branding consulting firm, our emphasis is on providing clients with a professional edge and a credible image. It is our belief that if you act and look successful you will be. Success increases your quality of life, your sphere of influence and your ability to make a positive difference in your own life and that of others.

Through dynamic, intensive and experiential learning, our courses, seminars and workshops focus on informative, valuable content to build and leverage your personal brand and professional profile through effective strategic brand management techniques .
Our Support
We support World Vision - Child Rescue. Our children are the leaders of the future and one of our goals is to support the organisations who rescue children from suffering, danger and abuse. Jump the Q's goal is to raise $1million for World Vision - Child Rescue.
Join us in supporting World Vision by donating to World Vision today .
Our Culture
You can expect three things from us:
Confidentiality. Anything we discuss will be kept strictly confidential,
Your interests at heart. We will support you in your goals,
Professionalism. We will always do our best to help you.
You will receive professional service - Having advised more than 1,500 businesses and individuals, we pride ourselves on the our professional service delivery.
The right personal brand can:
Help you achieve your goals,

Improve your credibility, branding and promotion,

Improve your communication and persuasiveness,

Increase your confidence and effectiveness,

Earn you improved standing, celebrity and success.
We consider your goals and expectations when determining which brand management strategies to implement. This ensure you have the most compelling brand possible.
Our Service
Often our clients are amazed at the volume of information they receive and the level of detail. We are passionate about what we do and we love to share our knowledge in a way that is tailored to you.
We care:
It is essential to understand the important role branding, image and impressions play in personal promotion and persuasiveness. Your image is a reflection of your worth and potential, we like to work with outstanding individuals and businesses and ensure they act and look it.
We listen:
Maintaining an appropriate brand has become an essential part of success. Understanding the value of brand management empowers individuals to become personally responsible for managing their image an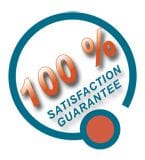 d reputation.
We agree:
Jump the Q acknowledges that it can be a challenge to ensure your brand remains professional and consistent at all times, our personal branding services, products and strategies will simplify your life. Jump the Q staff know what works.
Our Guarantee
We offer a 100 per cent return on investment guarantee. We are certain you will benefit from our services.You have everything to gain and nothing to lose except your old brand.

Our iron-clad guarantee ensures we deliver value to every one of our clients.
Our Manager
"Our clients are people who don't wait for things to happen, they make them happen. The look for the result is our combined objective. We recognise that those who manage their image and impressions are in control of the response they receive.

Our clients are often treated as celebrities because they behave like celebrities. Positive personal promotion is absolutely necessary to succeed in this world.

Our clients don't wait in line, they Jump the Q! " Rachel Quilty, General Manager, Jump the Q
About Rachel Quilty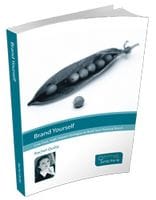 Rachel Quilty is a Personal Branding Strategist. She is also known as the "Authority" on Personal Branding. Rachel is the CEO and owner of Jump the Qâ Inc., a Personal Brand consulting firm with offices in Brisbane, Australia and Las Vegas, USA.
Rachel Quilty aims to assist you strategically and systematically leverage your professional profile and build your personal brand to become the authority in your industry.
Rachel regularly speaks at seminars, conferences and workshops on personal branding, professional image and developing your signature brand.
And now she releases the first in the Brand Yourself Signature series, "Brand Yourself, How to Design, Build and Position Your Personal Brand".
Rachel is a regular columnist in the popular Brisbane Circle magazine. Her hints and tips are regularly quoted in national publications such as Cosmopolitan, Marie Claire, Cleo, Woman's Health Magazine, Frankie and Grazia magazines as well as the WNA Working Women magazine and most major Australian newspapers. Rachel has also featured on various radio talk back programs.
Rachel Quilty has been featured in broadcast media and is frequently asked by journalists to comment on today's most fascinating personal brands, including, Victoria Beckham, Madonna, Paris Hilton, Steve Irwin, Richard Branson, David Beckham and Donald Trump.

Rachel Quilty's tips and strategies have been featured on the Today show. In a recent interview with the Channel 9 Today show, Rachel highlighted the benefits of developing a signature brand style.

Rachel Quilty, Personal Brand Strategist, Speaker and Author believes, "Building your celebrity profile is as simple as creating a strong personal brand, leveraging your professional profile and developing a signature style to market yourself and stand out from the crowd."
You've got everything to gain and nothing to lose...except your old image!

Praise for Rachel Quilty
"Personal branding is so important to any business owner's success and the person you want to interview is THE AUTHORITY, Rachel Quilty. She recently did a teleseminar for our members and did a wonderful job! She laid the framework for the importance of personal branding for any size business owner and why it is so important to your bottom line profits. She gave several examples and insights that anyone could implement immediately for results."
Scott Letourneau, The Authority in helping business owners getting off to a fast start to profits™ and CEO of Nevada Corporate Planners, Inc. and Fast Business Credit, Inc. www.nvinc.com - USA

"When it comes to branding and creating your celebrity image, there is no better Expert on the subject than Rachel Quilty of the Jump The Q. Rachel's professionalism, quality, and attention to detail is exemplary to services she offers provides in her own company and through the services and trainings she offers at Jump The Q. She not only walks the talk, but gets the result for her clients and her students worldwide in terms of brand recognition. It is my pleasure to recommend her book and/or services and trainings to you if you are looking to go to the next level with your Personal Brand to achieve greater success. "
Debra Thompson Roedl
CEO - Wealth Alliance Group" - USA
"Rachel Quilty is a true professional. Not all presenters walk their talk, but Rachel most certainly does! Her speaking presentation and training is exceptional, with loads of great content and lots of helpful information. I highly recommend Rachel Quilty and Jump the Q to anyone wanting to improve their personal branding."
Terri Cooper
The Cooper Consultancy
"Rachel Quilty was a contributing author to the book - How to Run A Successful Business From Home and Stay Sane. Rachel's chapter on better image, better bottom line - was filled with very helpful tips and strategies on capturing a greater market, building presence and ensuring long term business success. Rachel can certainly help you control your bottom line and contributed greatly to the overall success of the book. Rachel's ideas are practical, achievable and grounded."
Robyn Henderson
General Manager, Networking To Win
"Rachel recently did a presentation to the Brisbane Woman audience on personal branding. Her presentation was very informative and provided a lot of interesting, helpful and relevant information for these business owners. Her style was very professional and she demonstrated that she could 'walk her talk'. The feedback was very positive and I would be happy to recommend Rachel."
Kylie Welsh
Owner,
Brisbane Woman
"Rachel writes a regular column for Brisbane Circle magazine advising women about style. Her column is clever and witty and packed with helpful tips. Readers report that her style seminars are excellent. Rachel walks what she talks and always presents as a woman of elegance."
Di Watson
Owner, Brisbane Circle
"As an author and speaker, my business is the sensitive area of fraud prevention and bounce-back. It is important my message is supported by my branding and personal presentation or I will not be able to reach people to help them effectively.
If you are serious about growing your business and want to make every dollar count, I recommend Jump the Q's services to you. The investment will save you thousands of dollars, stress and time. It will, in fact, make you money by supporting your brand and sending exactly the message you intend it to. To take those colors and style into my business branding means I am consistent when I network. I am supporting my message without speaking. I find I am taken more seriously by prospective clients."
Trish Jenkins
Author/Speaker
www.dangerouswealthsecrets.com
"Our event was made extra special with the help of the Jump the Q team. Rachel Quilty's commentary was professional, informative and fun. Thank you for your contribution to our hugely successful event. Thank you all so very much for making the day such a success, it was wonderful. We had a great afternoon and it was very successful. Everyone had a fantastic time. "
Grace Grace MP
Member of Parliament
Member for Brisbane Central
"Rachel effortlessly helped me create my personal brand which tied in beautifully with my business branding. I have used Rachel's services on a number of occasions and I felt I was in the hands of the expert on each occasion. Since creating my personal brand I have seen an increase in business and I feel I am representing myself and my business authentically and seamlessly. Rachel is a superb presenter who is passionate about providing her workshop participants with the information they need to create the look and style they need for whatever their individual lifestyle is. Rachel over-delivers and genuinely cares."
Narelle Todd
Successful Living Pty Ltd
"Rachel delivers a polished professional presentation. Most of my learning has come from modeling people and what they do. A wonderful presenter, Rachel delivers her message with cleverness, clarity and compassion. Inspiring! Really made me think about my own image and how I may be perceived. I have taken a lot away from this seminar."
Julie O Donovan
Commercial Manager
Moreton Hire
"Rachel provides great tips & advice. Importantly, she also goes further than that - Rachel educates people on the 'whys' not just the 'hows'. This is vital - if we don't have a reason to change, we never will. Rachel will help you take a good look at your professional image, show you what messages you're giving off, and help you change any you want to!"
Roz Howland
Owner,
InOrder Professional Organizing Service
"As a businesswomen of a recreational based business of over 20 years I felt a little inadequate with my casual approach to style & wardrobe. I had my first consultation with Jump the Q when I wasn't happy with the results I was receiving during the my first few weeks into an election campaign for local government. With just a few changes and suggestions, I was amazed at the turnaround and transformation I felt almost immediately. I was able to portray a much more professional image. I felt more confident, relaxed and in turn received more favorable results. My campaign was hugely successful and I believe the advice and support I received from Jump the Q was invaluable. I would highly recommend you to make use of their expertise & book a consultation."
Kerre Burley
Managing Director
Gould Adams Aquatic Centre
"Rachel is a truly amazing business woman. She is highly knowledgeable in the field of branding and professional dress. Rachel will certainly exceed all your expectations, whether your attending one of her workshops or having a personal consultation."
Gerlinda Aras
Owner,
Mirror Image Consultations
"Heartfelt thanks to Jump the Q. I hadn't realized there was so much to know. The personalized Color and Style Analysis showed me how easy it is to look and feel great. It works; my family, friends and colleagues tell me how good I look. I now have more outfits with fewer clothes which aside from saving many dollars means I now pack effectively for travelling in and out of a range of seasons. As a regular national and international business traveler, thank you for making it so much easier. The color swatch and style book provided are invaluable. It was an ideal investment for me."
Barbara Johnson - Brisbane
Personal Development Coach and Trainer

For more information on how we can help you to improve your brand and maximise your potential, please click here.
Member of :