Your personal image
What does your personal image say about you?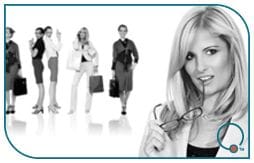 Statistics show that people who are bright, verbal and attractive make more money and are more successful than those who aren't. This startling fact is as much about image and manner as it is about beauty.

A person's appearance captures your attention and their personality captures your heart. Sometimes we feel like we're not understood. We think, 'We have enormous potential, if only they knew!' Jump the Q will help you capture their attention … and deliver. As they say, 'It's always better to be looked over than overlooked'.

Did you know … 67% of first impressions are accurate? People judge you firstly by what you wear, then by how you speak, and then by the words you say — and they do it all within six seconds. So impress from the start!
What we offer you
Click here to view our range of upcoming Seminars, Courses and Workshops near you!
Over to you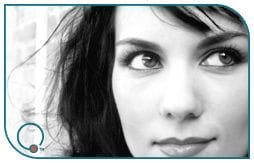 How do you dress and what's your grooming like? Your attitude? Your energy level? Style is about looking after yourself, keeping fit, staying healthy, eating and sleeping so that every day you are operating at your best. Making the effort to be your best is a sign of respect for yourself and others.

A distinguishing feature of successful people is that they can do anything, but recognise they can't do everything. Sometimes we need a helping hand to pull us out of a rut or progress our development.

There are three kinds of people in this world: people who watch things happen, people to whom things happen, and people who make things happen. It is only the ones who make things happen who are successful. Which type of person are you?
Start today
Sign up for your personal image consultation today. We will help you to determine your goals and aspirations and guide you on how to achieve the look for the result.
Call 1300 655 755 now or click here for a free information kit.
Unleash your personal power & discover the style within you...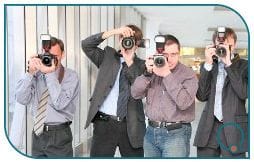 Consider these points:
In six seconds you have made a lasting impression, and 55% of that impression comes from your non-verbal communication and body language.
A smile is 60% of your image! Statistics show that people who are bright, verbal, and attractive are more successful than those who aren't.
Image starts with the way you dress, and encompasses everything you say and do.
Style is not a size, it's an attitude!
Improving your image is an investment in your personal profile, reputation, and the results you will achieve.
Jump the Q offers a range of workshops and professional image development courses to help you create your image and express your potential.
Learn how to dress for your body and face shape from clothing choices and accessories. Enhance your best features and minimise your challenges. Discover your fashion personality and help it impact your wardrobe in the best way possible.
Did you know that International Studies have proven Image Consultants assist raise self-esteem

The first ever image research study from Central Michigan University, commissioned by the Association of Image Consultants International, shows image consulting services give people more than just a "superficial boost." The image services also raise peoples' self-esteem and self confendence.

Our trained consultants will work with you and consider your:
Image Assessment: Style and Body Shape Analysis
Assess Your Overall Image and Goals
Determine your Best Colours
Identify the most flattering styles to suit your shape and achieve the look your after.
Our qualified facilitators will provide you with the advice you need to develop an incredible and effective image. We can re-engineer your image to better brand you and your abilities. Book your appointment today.
Call 1300 655 755 or complete a contact form and we will give you a call to schedule a consultation.