Brand Yourself for...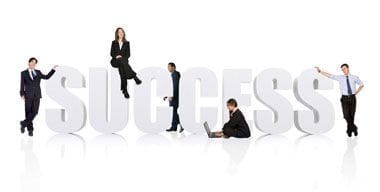 Jump the Q, is a dedicated Personal Brand Agency and Consulting firm. Brand Yourself! And Jump the Q! Your personal brand should reflect your abilities and potential.We specialises in personal branding and strategic brand management to leverage your professional profile to become the recognised leader within your industry.
Our clients include media personalities, authors, speakers, experts, entrepreneurs, coaches, consultants and boutique businesses.
We work with you to transform your personal and professional brand to position you for success. We assist you to develop your Brand Strategy by:
- Discovering your personal brand purpose
- Designing your ideal brand mission
- Developing your signature brand style
What is Personal Branding?
Rachel Quilty, your Personal Brand Strategist and CEO of Jump the Q has updated and modernised the definition of Personal Branding:
'Personal branding is the strategic and systematic process by which individuals determine, define, differentiate themselves from others or their competitors initially within a specific marketplace, industry or platform by their definable style, ability, message or values through a method of intentional positioning, building and leveraging of their unique purpose, attributes, and expertise to be recognised as the authority or celebrity in their chosen field.'
Rachel Quilty is also known as the "Authority" on Personal Branding . Rachel is also the Author of the recognised text book on Personal Branding called, 'Brand Yourself: How to design, build and position your personal brand' now listed on Amazon.Take control of the decisions others are making of your personal brand today.
Improving your brand is an investment in building your personal brand and leveraging your professional profile, reputation and the results you will achieve.
Jump the Q In the Press
Listen and read more about recent media interviews with Rachel Quilty. Read more in our Press Room.
Rachel Quilty comments, "Great to be talking to John Stanley on Sydney 2UE & Brisbane 4BC on Tuesday 30th July 2013 about the importance of a personal brand and signature look witin the workplace. " Listen to the interview here.
What's your personal brand? - SMH & The Age - Fairfax Media - Friday 26th July 2013. A great article which highlights the benefits of developing a signature look in the workplace. Rachel Quilty CEO of Jump the Q emphasizes the advantageous of investing in your personal brand. Read full article.
Personal branding is the best way to build your professional profile ...Rachel Quilty was interviewed recently by AIM [Australian Institute of Management] for their magazine Management Today on Personal Branding. Article published on 28th Feb 2013... Brand You
Me, Myself, My Enterprise

"Making yourself the face of your business can be a winner, but experts, Rachel Quilty, personal brand strategist from Jump the Q, says it's vital you remain true to yourself."

Sydney Morning Herald (SMH), Brisbane Times,Canberra Times -26 June 2012

Read full article on personal branding
At Jump the Q, you choose the results...
Develop the brand you want and produce the results you want,
Define who you are and how you express yourself to the world,
Increase your bottom line with a better image,
Improve your reputation with an brand that reflects a true professional
Establish yourself as the leader in your industry
Our services are a must for those who:
Know they are capable of much more than they are experiencing,
Unwilling to accept anything less than proving their potential,
Feel their brandis not a reflection of what they are capable of yet,
Want to accelerate their success and learn techniques that guarantee change,
Need to move on and change their life now...
Sound like you? Perhaps you also want to:
Become recognises for your expertise in you field
Gain the respect and admiration of people around you,
Build on your existing success and bran...
Our lives are determined in our moments of decision.

Email Jump the Q today and starting building your professional profile.
Why We Can Help You:
Jump the Q assists you to strategically and systematically leverage your professional profile and build your personal brand to become the authority in your industry.
Rachel Quilty is the owner and CEO of Jump the Q, a Signature Brand consulting firm with offices in Brisbane in Australia as well as in Las Vegas, in the USA.Rachel Quilty, Personal Brand Strategist, is known as 'the Authority' on personal branding and author of must- have book 'Brand Yourself' encourages Jump the Q clients to think strategically when developing their personal brand to get that job offer, gain that promotion or win that client.
Rachel Quilty is also the Author of the book, 'Brand Yourself: How to design, build and position your personal brand'. Read more about how you can start building your personal brand immediately. For USA client Brand Yourself is now listed on Amazon.
We regularly speak at seminars, conferences and workshops on personal branding, developing your signature brand and how better branding leads to a better bottom line.
Jump the Q has also been featured in Australia on the Today show as well various national radio programs. She has also been featured in popular magazines such as Cosmopolitan, Cleo, Marie Claire and national newspapers include the Sun Herald and the Weekend Australian highlighting the benefits of developing a signature style and your personal brand to become mini-celebrity in your profession.
Rachel Quilty has made a splash in the USA with a recent interview on Voice America Radio on the Money Answers Show hosted by Jordon E Goodman. Jordon is the author of a dozen best sellers on personal finance and debt management as well as a regular guest presenter on CNN and The View. Rachel also recently spoke in Las Vegas with the Ultimate Joint Venture Boot Camp with some of the most prominent speakers in the world.

Start today - Get your free personal branding blueprint here.
Or start building your brand immediately when you purchase our Brand Yourself book. Read more on the book, Brand Yourself.
And with Jump the Q's FREE weekly branding tips on how to build your personal brand you will be a mini-celebrity in your marketplace in no time.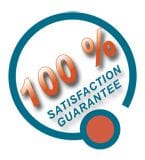 We guarantee that if you participate and adopt the strategies and techniques outlined in our consultations, courses and workshops, you will improve your personal and professional image, build valuable business credibility and benefit from education and initiatives that have your personal and professional image in mind.
You have everything to gain and nothing to lose except your old brand. Take action now!
Seven reasons to review your brand today!
Your brand is important. Everyone judges the visual image presented to them.
You are your number one asset. You are worth investing in!
You are the message. Ensure you are expressing your potential and future worth.
You brand doesn't need to look your age or experience.
Change is necessary for growth. Sometimes we resist and hold what doesn't serve us
Express your potential quietly and effectively without saying a word.
With increased competition you must position your brand today!
Our services will empower you and boost the results you are producing in your personal and professional life.
Email now for a complimentary consultation to assist you develop a truly incredible new brand.
Start Your Signature Brand Journey Today!
Look after yourself!
Many Regards,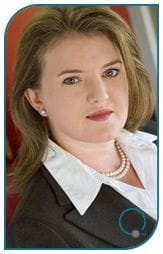 Rachel Quilty
& Jump the Q Team
PS. We support World Vision - Child Rescue. Our children are the leaders of the future and one of our goals is to support the organisations who rescue children from suffering, danger and abuse. Jump the Q's goal is to raise $1million for World Vision - Child Rescue.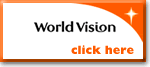 Join us in supporting World Vision by donating to World Vision today .