Free Resources
We love to help our friends. We hope you enjoy our complimentary resources. If you would like further information on a topic or hints on a particular style, an appropriate image or etiquette advice we would love to hear from you.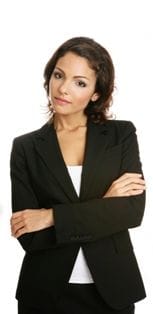 Touch base today! Click here.
Yours:-
eNewsletter 'Q Style Tips'
Click here for your free monthly eNewsletter 'Q Style Tips for the latest tips on style, image and etiquette.
Bonus complimentary eBook "Discover the Professional's Secrets to Dressing Your Body Shape" when you register.
Free eBook
Choose one or all of our eBooks.
Free Articles
You'll love our articles on image, fashion, style and etiquette. Click here to read more.
Be notified of new articles or subscribe to a feed is simple. Follow these easy steps.
1. Click to open Internet Explorer.

2. Go to www.jumptheq.com.au

3. Click the Feeds button to discover feeds on the webpage.

4. Click a feed (if more than one is available). If only one feed is available, you will go directly to that page.

5. Click the Subscribe to this Feed button , and then click Subscribe to this Feed.

6. Type a name for the feed and select the folder to create the feed in.

7. Click Subscribe.

How can I view my subscribed feeds?
You view feeds on the Feeds tab in the Favorites Center. To view your feeds, click the Favorites Center button , and then click Feeds.

Use Jump the Q's articles.
You have permission to use our articles by respecting the copyright by publishing the entire article as it is with no changes and agree to include the following reference at the end of the article. 'Jump the Q is a Professional Image Consulting and Finishing School assisting businesses develop, leverage or re-engineer their business image to their market's expectations and to better position a powerful brand. For a free ebook or to Request an Information Kit go to www.jumptheq.com.au. '

Free Event for our friends:
Often, to avoid falling back into old patterns we need to update our self image and attitude. We would love your change of image to be long lasting and effective. If you are seeking to upgrade your mind set as well as your image, register for a free weekend seminar as our quest.

Take our Professional Image Quiz
Check on 'Your Professional Image' - Click here for our quiz.
Fundraising Seminars
Jump the Q would like help you! If your organising a fund raiser consider one of our Fundraising Seminars :-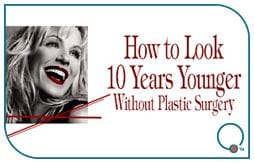 Brand Yourself! Develop your signature style
Style is not a size - its an attitude!
How to look 10 years younger without surgery.
Click here for more information.
12 Hints to make your fund raiser a brilliant success! Click here.
Expand Your Network - Staff at Events
Jump the Q is delighted to invite you to be part of our volunteer staff at some of our upcoming events. Ph 1300 655 755 or click here to email us.