Your Professional Effectiveness
The Etiquette of Good Business
At Jump the Q we believe your personal brand encompasses everything you say and everything you do... and how you look doing it!
Execuitves often overlook the importance of business etiquette in improving the effectiveness of staff. As business is increasing being performed over meals, clients impression of your business can be sabotaged quickly if staff do not understand basic social and dining etiquette. Solid business relationships are built with superior customer service and by applying established social and business etiquette.
Our Etiquette Coach will help you to add polish and presence so that you will always outclass the competition and impress your clients with your social leadership skills.

Understanding social and business etiquette will give you presence, poise and positioning to network your way to business success. Let us help you to learn the art of introductions, corporate gift giving, saying "Thank You" with style . Read more about our Etiquette workshops.
Exciting News! Jump the Q is developing an Etiquette eClass program which will take you from 'Ladette to Lady'. Becoming a social leader is as simple as registering your details for our Etiquette eClasses from our online Finishing School.
The Ritual of Tea
With the rebirth of High Teas as the new networking event, proper etiquette is vital. Many decisions are made at social events, knowing how to be comfortable in those environments is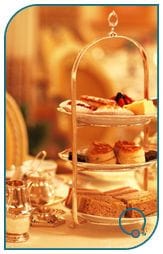 essential so you can put the business of what to do behind you and focus on your networking. Proper etiquette plays a large role in effective networking, because good manners go far beyond the dinner table and leave a lasting impression.

Why brush up on social graces? More than a passing fancy, good manners have always been the icing of the cake in terms of effectively delivering communications to a client.

Enjoy the finer things in life as we provide a brief explanation of High Tea's history and etiquette. Bring a friend and make an afternoon of it.
You'll thoroughly enjoy it!
Social and Business Etiquette workshop: Register today! or request a Registration Form for more information.

Tea is incredibly civilised and is a gracious and refined way to do business. Imagine sitting down in a quiet, elegant area of a hotel away from the frantic pace of an office and the timeless ritual of tea begins. Register your interest in our next High Tea Etiquette Class today before your next function.


Dining with Style and Grace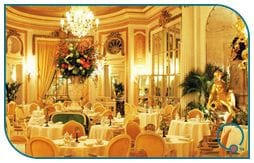 Business relationships are developed and strengthened in busines social situations. Mastering the art of fine dining adds to your competitive edge in today's social and business climate. The host and the guest each have a responsibility to ensure the overall success of the event.

The tools of the table are also tools of the business. Understanding the duties and responsibilities of the host and the guest as well as dining etiquette and wine selection will allow you to concentrate on discussing business and just being yourself.
Read more about our Etiquette Workshops.
And then there's the glassware...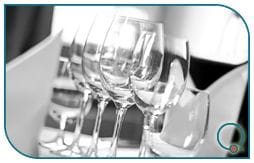 Champagne wine or sparkling wine has become a symbol of celebration.

Etiquette tip: Which glass?

To fully appreciate a Champagne wine you must give it the glass it deserves. Its volume and height must be enough to allow the bubbles the space to form and rise to the surface, whilst allowing the temperature to remain as constant as possible.
The ideal shape is that of a tulip, the Champagne saucer is one to avoid as the aromas and bubbles have too much space and are soon lost into the air.
The thickness of the glass also has a role to play, especially on the lips where its finesse heightens our sense of taste.
Exciting News! Jump the Q is developing an Etiquette eClass program which will take you from 'Ladette to Lady' (As seen on Channel 9, Tuesday 9.30pm). Becoming a lady is as simple as registering your details for our Etiquette eClasses
from our online Finishing School.
Business Card Exchange Protocol
Proper protocol in business and social situations usually includes the card exchange. A person of higher rank may offer their card to you. Accept the card and look at it for a few seconds. If appropriate make a positive comment about the card, such as the logo, the design, quality of the paper or embossing. When presenting a card, present it properly: face up and the writing so it can be read. The card must be clean and crisp. Cards should be kept in a handy pocket rather than deep in a handbag or wallet. Never leave home without your business cards. Tip from a World Leading Etiquette Coach - Gloria Starr
Like to learn more, Contact Us today!
eEtiquette & Mobile Phones manners is essential today!
The revolution of mobile phones has radically changed the world of telecommunications. Society has to invent and implement rules in order for this device to be used without creating frustration and annoyance. Even today, mobile phone etiquette is still evolving. Consider fine tuning your telephone skills, placing and answering calls, and updating your wireless courtesies.
Jump the Q offers a few tips in regards to respecting the personal space of others and using a mobile phone. These include:
Turning off loud or annoying ring tones,

Adjusting the ring tone or volume to the social environment,

Putting phone on silent or vibrate to avoid disturbing others,

Speaking quietly rather than shouting,

Keeping conversations brief,

Letting mobile phones divert to message services if in the company of others,

Finding a private place to talk if around a group of people,

Never dial, talk and drive,

and asking permission of a person before recording his/her image on a mobile phone.

All our courses include basic social and business etiquette. If you are interested in one-on-one coaching contact Jump the Q on Ph 1300 655 755 or complete our Contact Form.