Welcome to our Q Style Tips eNewsletter.
Q Style Tips e Newsletter is filled with strategic style tips designed to give practical advice on updating your image with FREE weekly style and personal branding tips.... Valued @ $147. It's your absolutely FREE!
Thank you! and Congratulations, you are now part of our
Jump the Q Club.
Please click on the links below to download your eBooks now. Please note: As these files are large - more information for you - they may take a minute to download. Please be patient , it is worth the wait.
• 50 Image Essentials for Women
• Better Image ...Better Bottom Line
• Make your Mark: 101 Image Tips for Professionals
If you are impatient and want to get started. We have have two options for you, so you can Start your Personal Style journey today...
It's true... in no time at all you can start looking slimmer, healthier and more stylish as you develop your signature style without spending a fortune!
Have you ever made the New Year's Resolution to 'Become Slim, Fit and Healthy'? Well you are not alone. That's why we have created our NEW eBook 'Celebrity Stylist Secrets to Looking Slimmer in Minutes'. And as a special gift to our wonderful friends we have reduced it to only $14.95. At that price you not afford to miss out on a copy.
Where ever you live and whatever your weight, the pressure to be slim is so intense you probably wish that you looked a little thinner and more toned. This eBook provides you with the interim solution. While working on your diet and exercise regime you can hide those extra pounds with clever dressing and the use of appropriate accessories.
Work with the body you have right now to look taller and slimmer with this bible of celebrity slimming secrets.Learn more about our latest eBook and how it can help you to achieve a new look today.
Look after yourself!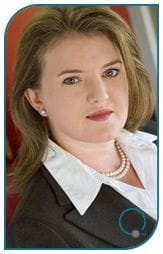 Many Regards,

Rachel Quilty
& Jump the Q Team
PS: Order your copy of Celebrity Stylist Secrets to Looking Slimmer in Minutes. Now! before the price goes up. This is a limited offer to new subscribers.
PPS: We hope you enjoy your FREE ebooks which we have provided just for YOU as part of your subscription ...valued at $27.00 RRP each. Yours absolutely free. These will help you start your personal style and wardrobe makeover. And we'd love to hear what you thought. Sometime it's not new information, it's about whether your applying the principals to your wardrobe. We challenge you to start today.
PPPS.It's really important at this point that that you add info@jumptheq.com.au to your Spam Filter's Address book or Trusted Sender list, otherwise a technological hitch could mean that you miss out on receiving the information that you have requested.
PPPPS Here's what one of our JTQ club members said...
"Your website is excellent and the information so interesting and very, very useful. It is almost like going shopping with a girlfriend……it is a place you can browse around and always find some useful information no matter how many times you visit. I love getting your monthly "Q Style" tips……. it is just like getting a parcel delivered to the door -very exciting." Nikki
Opps nearly forgot...
Option Two just for You: Are you a Frustrated Fashionista? Do you hate shopping? Nothing fits or suits you? Maybe you don't know what styles to try on. Or maybe you've been wearing the same styles for years? Help is at hand.
We all would like to look stylish and smart. Often our biggest hurdle is deciding which styles suit our body shape. There is nothing more frustrating than going shopping and everything you try on isn't quite right. Unless you try on everything in the store finding the one item that is a must buy is literally impossible.
Set your concerns aside because we have found a simple and affordable solution –My Personal Style Solutions ePortfolio. Almost all of our clients ask the question, 'Where do I start?', my answer is always the same, ' With a Style consultation'.
Start your style journey right now with a My Personal Style Solutions ePortfolio delivered to your desktop in minutes. And tomorrow you will be confident in the knowledge that you now know which styles suit your body shape and which will be most flattering to your figure.
Read more on Jump the Q's Personal Style Solutions ePortfolio and other online consultations and you too can discover your personal best styles. Start your Style ePortfolio right now!!
In no time you'll be a happy shopper! with a great new style.
Look after yourself! Ciao Bella..... Rachel Quilty
Just for the Men!!!
We are excited to be able to bring you guys a brand new Style ePortfolio. Develop your own Strategic Style. Take a look at our sample today!