Be one of the first to see this new Book Writing WORKSHOP!
One of the Easiest Ways to Establish Your Authority is to
"Brand Yourself an Author"
Join Jump the Q's, Rachel Quilty
featured recently on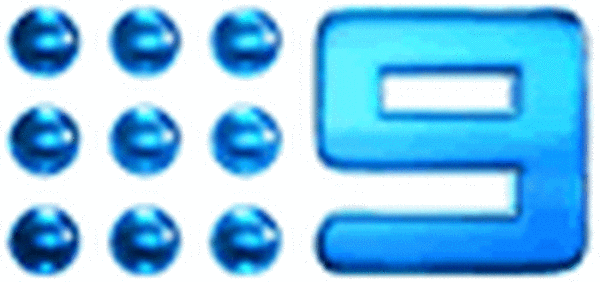 Learn the secrets to positioning your personal brand as an author and discover how quickly you can leverage your expertise today!
Now is your chance to become an author!
Be one of the first to join Author, Speaker and Trainer Rachel Quilty in this leading-edge opportunity
– all will be revealed at my BRAND NEW, "get it done"
3-Day Workshop... plus bonus 4 week Webinar Series prior to and Work Book at the event
"Brand Yourself an Author"
Brisbane 24th -26th April 2013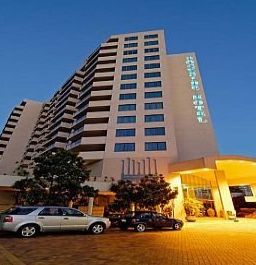 Intro Webinar Series commences 1 month prior to event - Register Immediate.

Dockside Hotel, Kangaroo Point
This is not an introduction ... it is jam-packed with "Unique - Nothing-Like-It" content -- that you can use straight away. In fact you will be doing it straight away right there in the event.
Dear Number One Bestseller ...
If you've always wanted to be recognised as the authority in your field, or consolidate your credibility, then this is the workshop you.
Because I am going to reveal exactly how I apply my successful "Brand Yourself an Author" strategies to you ... so that you can turn your knowledge into profit or promotion.
In fact, we'll show you how you can turn a book into a million dollar business model.
You are going to learn how you can build your personal brand and get greater recognition, opportunities and income, by branding yourself an Author and identify yourself as the authority in your Industry - starting from the foundation up...
It's a simple, step by step process to write your book and build your credibility and position yourself as the authority ... AND you can start immediately ... at the workshop!
If you have ever dreamed of writing a book, this is the workshop for you. During the weekend you will write your book. We'll guide you through the process of writing your book and by the end you'll be able to add author to your bio.
Plus ... you'll see in the feedback from people who have heard me speak before ... that I don't hold back on the details.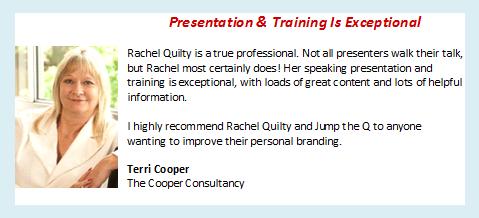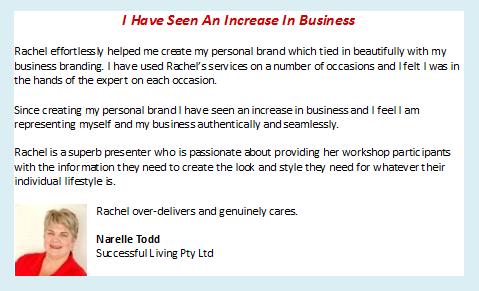 So ... why should you listen to me?
Hi ... I'm Rachel Quilty, CEO of Jump the Q®, a Personal Brand Consulting firm. I speak regularly at seminars, conferences and workshops on personal branding, building your business brand and creating your personal brand strategy.
I have positioned myself as THE Authority In Personal Branding, as a Media Commentator, and as the Best Selling Author of the recently published "Brand Yourself" book.
Jump the Q's "Get It Done" workshop will cover how you choose your niche topic, research it and then write it ... your first book. Or maybe like me it's your fourth.
The key to getting the right message to your market and the best business positioning you can have with your clients is as an expert...as an author. Often it just about putting the time aside to get the job done, and that's what this workshop is all about – "getting it done."
Our clients are often treated as celebrities because they behave like celebrities. They are people who don't wait for things to happen, they make them happen. It's time to schedule your book writing project and we want to help you. This program is designed to support other book writing programs because we are focussed writing the book primarily.
I have joined lots of training programs probably just like you. And I discovered that while you learnt heaps, at the end of the day you still had to "get it done."
And this is what distinguishes the market leaders from others in their field. Join the top 2 percent in your field who are achieving greater success because they applied the knowledge and completed the task.
Having now written three books, over a dozen eBooks and counting I have it down to a fine art. And we want to show you how a simple book could start or grow your business empire...
Our clients don't wait in line, procrastinate, watch others pass them by ….. they Jump the Q! And they "Get It Done!"
This is my BRAND NEW workshop and it has been specifically designed for YOU... so that you can leverage your knowledge and expertise and Brand Yourself an Author.
Here's a quick look at what you can expect to apply to your book writing process...a truly unique approach
Discover your personal brandniche… knowing what you are starting with is crucial to transforming your brand
Determine your target audience's desires … learn how to research your audience so you know you are marketing to the right people before you start the writing process
Define your true intention … your brand must be authentic and the real YOU or you will not be able to sustain it ... I show you how to uncover your true personal brand and incorporate your brand essence into your book
Dominate your marketplace as the authority … find out how to be seen and heard delivering superior advice as an Author
Design your unique book brand … discover how to identify what sets you apart from your peers so you can consistently deliver the right message
Develop your brand's signature style … knowing how to present yourself to the world and your market is vital and you need to reflect both personal and business values in it. I help you identify your signature style for success
Devise your personal brand marketing plan … this is the key to re-engineering your personal brand and become recognised as the authority in your industry
Decide on your desired outcomes, resources & skill set … find out what else you need to do to achieve your brand goals
Deploy and disseminate your brand message … this one's easy, ACTION your plan
Deliver your personal brand promise … discover how to stay committed and consistently over-deliver your brand with exceptional value and service and build an empire from just one book.
In Fact ... here's the Agenda for the 3 days:
Day 1 – Friday, 26th April
· Why Brand Yourself an Author?
· Why Write A Book? What's Your Purpose?
· Create a Brand Yourself an Author Action Plan
Day 2 – Saturday, 27th April
· Learn the Secrets to Writing Quickly and Effortlessly
· Discover Branding Secrets That Will Make Your Book Stand OUT
· Learn the Strategies Used by some of the Biggest Brands
Day 3 – Sunday, 28th April
· Discover How Quickly You Can Launch Your Book
· Marketing Your Book to Become a Number One Best Seller
· Discover the True Secret to Building Your Personal Brand Empire
Brand Yourself an Author ... And Gain Instant Credibly
Doesn't that sound like an amazing opportunity ... if you have any thoughts of changing your destiny ... grab your ticket today ... as seats are limited and they won't last!
These tickets are valued at $1,997. But... here's the sensational part ... you don't have to pay $1997. Because this is a NEW workshop ... the tickets are: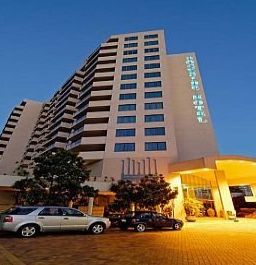 Only $997 (Value $1997)
Brisbane 24th -26th April 2013
Intro Webinar Series commences 1 month prior
- Register Immediate -

Dockside Hotel, Kangaroo Point
You Owe It to Yourself to Be At This Workshop
You can coast along in life and you will probably do OK, but:
· if you want to learn the real secrets to positioning yourself as the authority in your industry
· if you want to open your eyes to the way leaders are created
· if you want to get the knowledge to create your personal celebrity brand
Then find a way to get yourself to my exclusive workshop.
For three full days at the Dockside Hotel, Kangaroo Point in Brisbane, I'll be sharing all my inside book writing and branding secrets. And there are going to be some incredible people in this room - can you imagine the extraordinary networking opportunities and conversation you'll likely have in a room full of other experts, entrepreneurs and go-getters like this?? You may just find an ideal business opportunity or business partner at this event.
So What Now?
Take action NOW and register to attend my 3-Day "Brand Yourself an Author" workshop ... this could well be the incredible turning point in your life that you have been waiting for!
If you have any interest in:
· getting recognition
· building credibility, or
· being seen as the authority in your industry
Get yourself educated now!
The bottom line is this: You need to attend because "Brand Yourself an Author" will give you the knowledge and instrument you need to successfully leverage your personal brand quickly and easily, and give you the confidence you need to create the lifestyle you deserve...
This event is going to SELL OUT FAST ... so click on the "Register Now" button below, right now.
I'll enjoy meeting you there!
All the best,
Rachel Quilty
Personal Brand Strategist
PS: Remember seats are limited! This is my launch workshop – so don't miss out on this 3 day "Get it done!", 100% content filled workshop that can change your career, business and financial future. Don't miss out on your place for this incredible experience.
Brisbane 24th -26th April 2013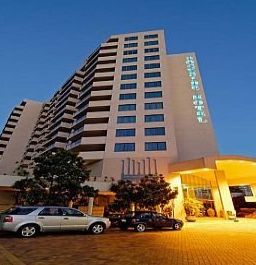 Intro Webinar Series commences 1 month prior to event
- Register Immediate.

Dockside Hotel, Kangaroo Point
Here's what people are saying about my book:
You Have A Win-Win Solution With "Brand Yourself"
"When it comes to branding and creating your celebrity image, there is no better Expert on the subject than Rachel Quilty of the Jump The Q. Rachel's professionalism, quality, and attention to detail is exemplary to services she provides in her own company and through the services and online trainings she offers at Jump The Q. She not only walks the talk, but gets the result for her clients and her students worldwide in terms of brand recognition. It is my pleasure to recommend her book or services and trainings to you if you are looking to go to the next level with your Personal Brand to achieve greater success.
Best of Success, Debra Thompson Roedl , CEO - Wealth Alliance Group"

Will Help You Create A Competitive Edge
Rachel Quilty's Brand Yourself book is an invaluable source of inspiration and guidance in my business which relies heavily on personal branding. I cannot recommend it highly enough for every direct sales agent, out there! This is a must-have resource for everyone in direct sales. This insightful and instructional book on personal branding will help you create a competitive edge and position your personal brand to stand out from the crowd.
Marina Hirst, Intimo – Direct Sales Consultant
Ideas Are practical, Achievable And Grounded
"Rachel Quilty was a contributing author to the book - How to Run A Successful Business From Home and Stay Sane. Rachel's chapter on better image, better bottom line - was filled with very helpful tips and strategies on capturing a greater market, building presence and ensuring long term business success. Rachel can certainly help you control your bottom line and contributed greatly to the overall success of the book. Rachel's ideas are practical, achievable and grounded."
Robyn Henderson, Global Networking Guru. Networking to Win.
Leading Edge … Inspiring … A Must Read
Rachel Quilty has decisively moved the personal branding discipline forward. Her work is leading edge, informative, inspiring, challenging and a must read for anyone who wants greater influence and success.
Scott Letourneau , CEO of Nevada Corporate Planners, Inc. www.nvinc.com
Make Your Personal Brand Something Special
If you want to move mountains in your life, your personal brand had better stand for something special. This book is great whether you already are a successful leader or wish to become one.
Raymond Aaron, New York Times Top Ten Bestselling Author

Brisbane 24th -26th April 2013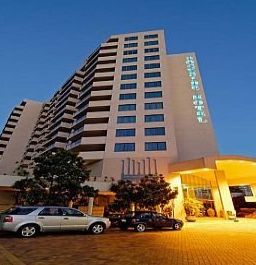 Intro Webinar Series commences 1 month prior to event
- Register Immediate -

&nbsp