Better Brand Image... Better Bottom Line
By Rachel Quilty
Get your Bonus FREE chapter from " How to Run a Successful Business from Home and Stay Sane!!! by subscribing below...
Designed to help you to overhaul your Business Image, the Better Image Better Bottom LIne eBook will help you to understand the importance of your corporate image, and how to ensure that your image is reflective of where you want to be in the market.
Suitable for all enterprises - from small home-based businesses to large corporations - Better Image Better Bottom Line lifts the lid on professional image and makes it easy to correct and maintain.
Take a l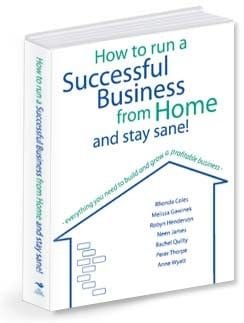 ook at a small section of the eBook to see if it's suitable for your needs...
So what is a business image?
They say, "If you look good, your product will be good, your prices will be good and your client service will be good."
You cannot always control business image because image is based on the perceptions of clients or potential clients, but you can control your business identity. When planned, it allows the company to tell its audience what it wants to say about itself and how it wants to be perceived. A good business identity will visually separate and distinguish a company and its products and services from all others. In a sense identity is destiny, and by controlling your identity, you have taken a big step in controlling your destiny.
Your business image is the result of a combination of impressions held about your name and brand.
Subscribe now to receive your FREE copy of the Better Brand Image, Better Bottom Line eBook...
Please note: We also invite you to subscribe to receive our other FREE eBooks and our regular Q-Style tips. To do this, please tick the boxes of the items you'd like to receive.
We respect your privacy:
We do not sell or rent our electronic mailing list to anyone at anytime for any reason. We hate spam as much as you do. You may remove yourself from the list anytime you choose with the unsubscribe link at the bottom of every ezine/eBook.